About us
French Newspaper La République: an article about when Frederic met Adriana and started AllDayNight band in Los Angeles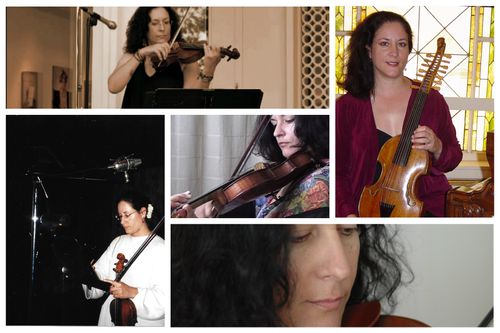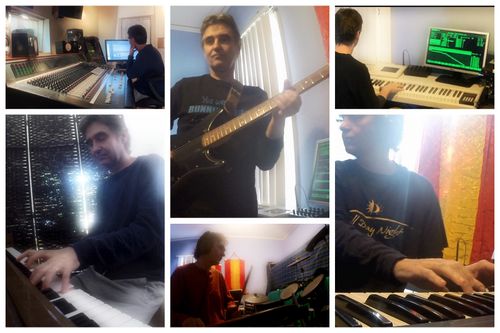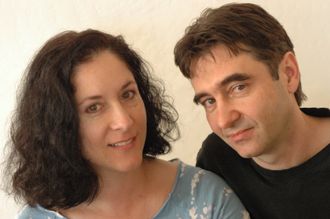 ilymusic was created by Los Angeles based prize-winning musician/author/composers, Frederic Michot and Adriana Zoppo to offer a more creative and friendly alternative to the commercially mass produced music.
We focus on Quality and Artistry. Like the artisanal baker who handcrafts each loaf of bread with love and care, using only the best quality essential ingredients.

Our unique music, composed from the heart, will fill your Body, Mind & Soul with wellness and wellbeing. For all ages, starting from the newly born, our music will inspire and uplift, from Alternative to Relaxing, intimate, romantic and whimsical.
We each have many years of professional experience in music as prizewinning composers/songwriters, performers and teachers:
Song for film selected for the prestigious Cannes Film Festival, prizewinner Songwriting Competition, prize for Best Original Music Score at International Short Film Festival, winner B.H. Consortium of Southern California Chamber Music Presenters, synthesizer programmer and specialist in vintage synthesizers (Synclavier 9600 DTD, Fairlight IIX & III, Moog etc.), musician for films released in major theaters and for Broadway shows, recordings and concerts for internationally known artists in the U.S. and France, pioneer in music therapy (France), Collection d'or Award for music collection for children, distributed by Polygram and Universal Music, Magical Instruments Collection of educational and relaxing music for children distributed by Warner Music used at schools in France and the U.S.
Our music for children has been tested by daycares, pre-schools, pediatricians, and parents. 
They all say this music is soothing for babies and young children and is a very effective aid to falling asleep. 
It has quickly become their favorite music for nap time, bedtime, relaxing, requested by the children as well...